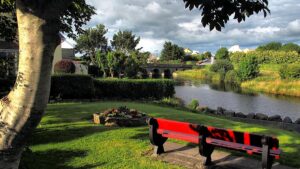 Doonbeg, known as 'The Long Village' is at the mouth of the Cooraclare or Doonbeg River, on the N67 road from Ennis to Kilkee. A striking and dramatic feature of the village is the remains of the 15th century tower house, standing by the bridge over the Doonbeg River, shortly before it enters the sea.  The castle was the fortress of the MacMahons (A descendant of Mahon O'Brien and direct descendant of Brian Boru) and later of the O'Briens.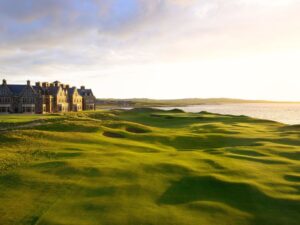 Doonbeg is a true Irish hidden secret – where tradition, nature and warm local hospitality make the village a pleasure to visit. There are many activities on offer – from boating and angling in the sea and rivers to birding or dolphin-watching in the clear waters.  The challenging Trump International Doonbeg Links golf course is also a treat for golfing visitors.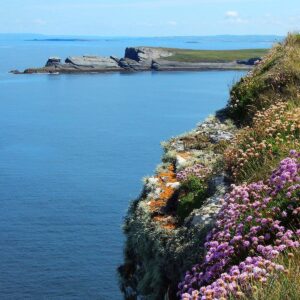 Doonbeg is also a great place to just sit back and relax as you take in the beautiful landscape with scenic coastline, flora, fauna and beaches. Doonbeg offers a haven to golf enthusiasts, city-escapees, families, and surfers alike.
One of the most scenic beaches in Ireland, Doughmore, is nearby offering excellent surfing conditions. A safe swimming beach is at the White Strand. Some more picturesque spots are in the village along the Doonbeg river and across the remains of the old castle. Baltard Cliffs off visitors some breath taking views of the Wild Atlantic Ocean.  A real treasure spot for sight seeing!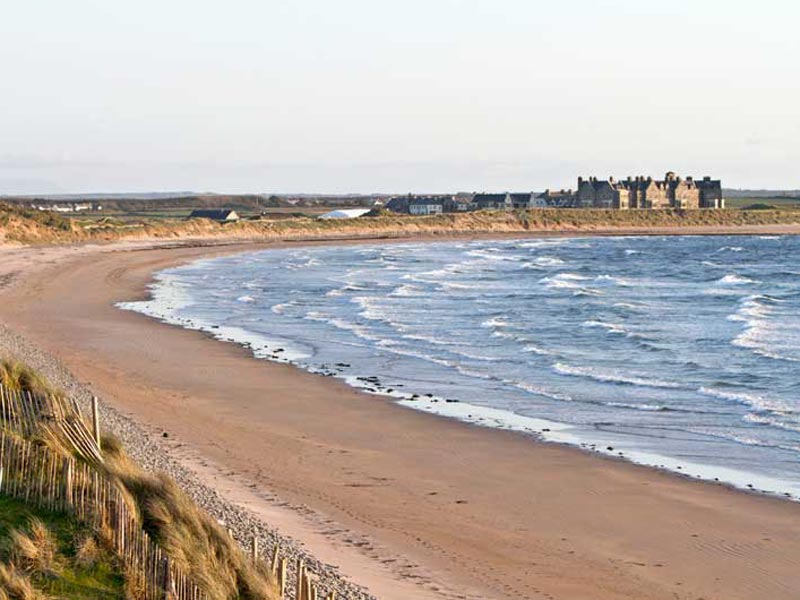 White Strand The Blue Flag status White Strand, Killard,  is a popular and very safe sandy beach for swimming. Sheltered from the prevailing winds, the gently sloping sandy beach has views across the bay to the sand dunes at Doughmore. The beach is monitored by...